I've come to realise that I'm actually really, really lucky. To be in university – and such a unique, inspiring, close-knit and FRIENDLY university too – has been a Godsend to me. Studying my course has led me to writing pathways that little young teenage me would only ever dream about. It sounds cliche but cliche's exist for a reason. I am incredibly lucky, to have the opportunities to work with amazing lecturers who are so attentive, to have so many resources available at the university where I'm studying, and to basically have this kind of an education!
So I came across a phrase today – 'prose before hoes'. I took it lightly, but it kind of has significance. Sometimes, you just have to put your writing first if you want to get anywhere in this industry.
I discovered today through a writing correspondent that students can actually attend the London Book Fair for FREE.
How incredible! To actually be able to be at an event with published authors and writers, book agents and people who work for real life publishing houses! It's a dream, and I hope to go there next year – one year in the future at least! I'm so grateful to have a lot of things right now. I also have so much to look forward to recently it's unbelievable!
I have recently been fortunate enough to work with award winning author Lionel Shriver, who is a pleasure to work with and have her read my work and give positive (and negative) feedback is something I still can't quite believe I'm doing …
I am an official weekly features writer for an online magazine, Her Campus. I know I've mentioned this before but knowing I'm a part of it still a few weeks on after being asked to do it is still exciting to me! I love writing features and coming up with ideas every week, and some of the posts on there are actually really funny!
Lionel Shriver signed my book/writing ideas notepad at a book signing and actually recognised me! It was awesome.
I got to spend some time with another published author C.J Flood. I spoke to her about her books, how she finds writing and my own novel I've been writing for some time now. It was an experience I hope I am never, ever going to forget. She offered to sign her book for me and even wrote an inspirational message inside the front cover!
I've also spent some time with a really lovely second year student, who writes for Booked Magazine which is aimed towards 11-18 year olds on general pop culture topics, like films, music, book reviews etc. She opened up windows for me and made me realise I can actually do this. Hearing her speak about all the amazing things she has done was uplifting and so inspirational for me. It gives me hope!
On a non-writing note, I am going to visit the Harry Potter Studio Tour in London at the end of May, leaving at 2am and spending the WHOLE DAY THERE!!! I am going to spend so much money in the gift shop. I just know it.
Also, I AM SEEING MCBUSTED AT THE END OF MAY as well!!!! I am perfectly accepting of the fact that if I spontaneously combust through lack of air or just pure excitement then that's a good way to go. I kind of embrace that. Seeing them has been my dream for oh so many years, I was just always too scared to do it. But now, finally, at aged nineteen, I AM DOING IT.
Hopefully, I will go to the Fowey Festival of Words & Music this coming May as well. I am in the process of writing an article on the festival for Her Campus so will be sure to post it up here as a link once it's up and running on the site!
I can't believe how lucky I am. I am looking to get some writing or editorial work experience/internship this summer as my first year finishes late May so will have a lot of free time to keep busy in! If you know anyone or ARE anyone who would like to have me work for them this summer, let me know!
Lionel Shriver
Her Campus
C. J Flood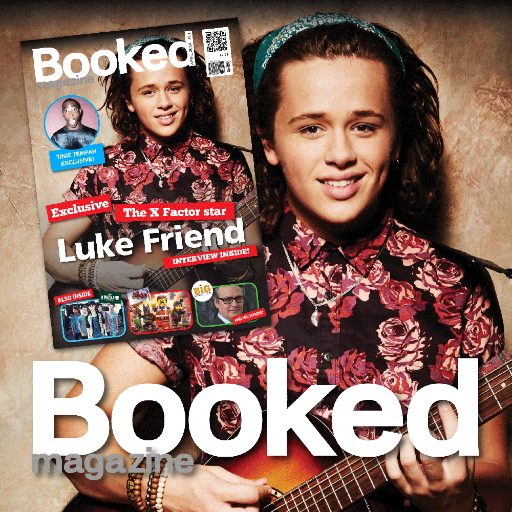 Booked Magazine
Harry Potter Studio Tour
McBusted!!!
If you know  anyone who would like to have me work for them this summer, let me know! I don't even care if it's unpaid!