This is my seventh cup of tea today while writing and planning and eating croissants. I'm having a productive day and I wanted to share that feeling with you all.
So far, I'm happy.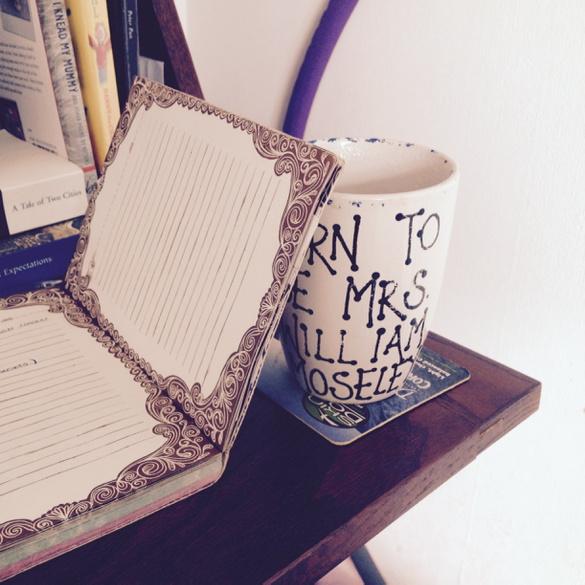 I've written 12,624 words of my novel and reached my goal of 500 words today. This is something of a struggle for me lately because I've been juggling my degree with friends, family, working for the magazine company I help run, and doing daily basic human-like things such as eating, washing and sleeping.
Oh, plus I read a lot so that too.
So I haven't been able to write chunks of my novel so regularly as I would've liked. I know it's a pathetic excuse, but where is the time? I'm trying to fix this and I love the feeling I get when I actually write it and revisit the characters I've gotten to know.
I write YA fiction which I love on many levels I just can't explain. So I love my two characters who are hell bent on not falling in love, but do. Well, one of them, at least. I love their relationship and the dynamic it takes. They're two of my favourite ever constructed characters I've created – and I didn't even plan this novel.
Listening alongside to country and folk music gives me a release I simply just love. Silence can do this too. But today it is country and folk and I'm happy.
Who cares if I haven't eaten properly today, or showered, or brushed my hair? Writing really does need to take priority sometimes.